Latest in
---
This year's conference will discuss several key issues, including protecting intellectual property rights, combating money laundering, arbitration, and cybercrime.
---
According to Instagram, its community contains more than a billion people around the world.
---
According to the signed agreement, Crédit Agricole Egypt will provide a medium-term loan to be repaid over five and a half years, which shall cover 80% of the helicopter's total value. The cooperation between the bank and PAS, which began in 1983, represents a major step in the long-term fruitful partnership aiming for the company's expansion into air transport services inside and outside Egypt.
---
Banque Misr's portfolio of SMEs reaches EGP 26bn by the end of September 2019
---
Will offer New Salhia project for agricultural reclamation through special developer system soon
---
This is the kind of support that arts need. It's a collective effort, and the outcome has been amazing, says Art D'Égypte executive director
---
"Recent meeting with president Al-Sisi encourages us to invest more in the market," says chairperson
---
---
Haaretz reported that Netanyahu has agreed to hold a primary leadership vote for the Likud within six weeks. However, there was no confirmation on the timeline from the party.
---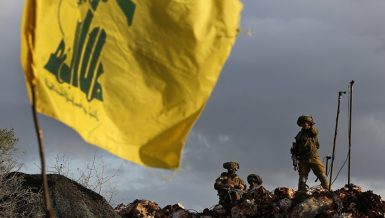 Blocking a main bridge, the Lebanese protesters were attacked by supporters of Hezbollah and Amal groups. The supporters clashed with protesters using clubs and metal rods, chanting pro-Hezbollah slogans, while protesters on the other side chanted "Hezbollah is terrorist."
---
The campaign starts every 25 November which marks the International Day for the Elimination of Violence against Women, dubbed Orange Day, and runs until 10 December, the Human Rights Day.
---
He said, "Egypt has the highest rate of cesarean delivery in the world of 63%, while the World Health Organization urged that cesarean section should not exceed 15% in any society."
---
The violating companies includes Egyptian Gulf Company for Tourism Projects, Misr Italia, and UGCO
---
In a Monday press statement, EDF Renewables will make a capital investment to become a strategic shareholder in the solar company, with which it has also agreed on a strategic partnership in the development of solar energy in Egypt.
---
---
Sobhy said in a Monday press conference held at the ministry that the plan of action for the tournament is going well and expected to be completed next June or July.
---
$1.6bn investments of the company in Egypt, says Al Banna
---
End of Section